With the commercial evisceration of Swale Earthmovers by Grant King, aided and abetted by David Swale in an agreed commercial partnership arrangement between the parties (the Sleepouts), which has now resulted in a funder-initiated mortgagee sale it is time to re-visit the "GNK Tally", which, prior to this event, stood at $2.69 million.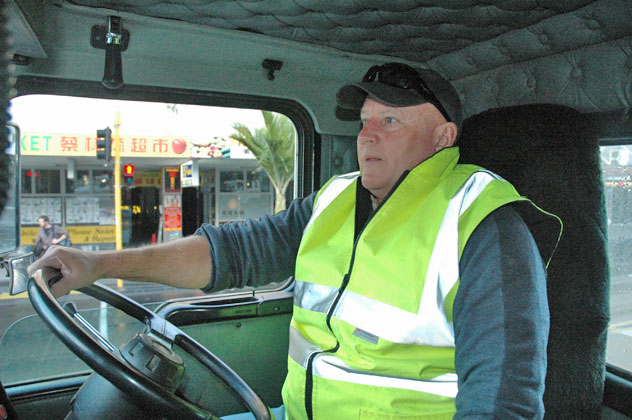 David Swale, GNK's Business Partner (and recent mortgage defaulter)
Remember that the "GNK Tally" is the amount of money that GNK has either stolen from people, or money he has cost them through various attempts at commercial sabotage, mostly through the practice false and defamatory online activity, collectively over a 30-plus years period of time.
The above ad lists the valuation on 103 Mill Rd Helensville  property at $2.7 million. There is no valuation on the business (which probably isn't worth much now anyway – who would supply services to a mortgage defaulter?).
Now, taking into account that Swale is most likely up to his eyeballs in debt, and that most of the proceeds of any sale (if they can get past the Caveat I'm securing) will go to First Mortgage Trust Tauranga as the proprietors of the loan on the buildings, David Swales decision to go into partnership with GNK has just cost him $2.7 million.
$2.69 million + $2.7 million = $5.39 million.
Helensville may soon be about to have its very own "Six Million Dollar Man" if any other rip-offs come to light  -the difference being that GNK is not going to be "re-built" – he is down and out – for good.